As you prepare for your upcoming visit to the 1840s Carrollton Inn, use this helpful guide to assist you in making the most of your days and evenings exploring Baltimore City! Each unique neighborhood is filled with vibrant culture, rich history, world class restaurants, and incredible attractions.
Parking Options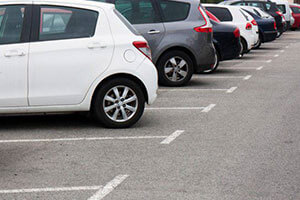 The 1840s Carrollton Inn has a private lot adjacent to our building and is available FREE for our guests on first-come, first-served basis. The gated lot is located on Albemarle Street on the right side, just before you reach the front door of the hotel. Please feel free to pull up to the 10 minute loading zone at the front door where our staff will be happy to help you unload your luggage and advise you where you to park.
You may find additional parking a block away at the PMI Old Bay Garage located at 815 E Pratt St, Baltimore, MD 21202 where discounted parking is available for $10 per 24 hours.
Be sure to pay attention to parking signage as 1840s Carrollton Inn is not to be held liable for any parking tickets issued during the duration of your stay. There is currently construction at the mouth of Baltimore Street with a detour in place to Plowman, then Albemarle or South Front Street. Please plan to add 2 minutes to your drive for this inconvenience!
Breakfast is Served!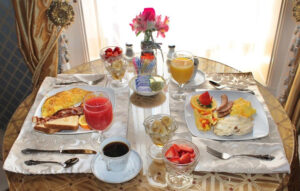 Guests at the 1840s Carrollton Inn may enjoy a delicious gourmet breakfast made-to-order and included in your stay.
Order your full American-style breakfast to be served to you between 7:00 a.m. – 9:30 a.m.
Enjoy your breakfast while siting at a cozy table for two in the historic first-floor dining room, or enjoy breakfast under café lighting in the Carrollton Inn courtyard (weather permitting).
Choose from a variety of breakfast menu offerings like: buttermilk pancakes with fresh strawberries, fresh bananas, or chocolate chips, or try the house omelet with Shiitake mushrooms, onions, cheese, and tomatoes! We use fresh local ingredients in our breakfast dishes and organic herbs from Koinonia Farm located at our Baltimore County property, Gramercy Mansion.
For Kosher breakfast we supply fresh fruit, granola bars, chobani yogurts and orange juice.
View Our Menus
Traditional Breakfast | Vegan Breakfast | Gluten Free Breakfast | Vegetarian Breakfast
We will do our best to accommodate guests with dietary restrictions or allergies – please notify us of any dietary restrictions upon reservation or at check in.
Getting Around Town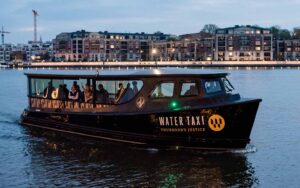 Welcome to Charm City! Take advantage of Baltimore's well connected transportation system either via train, bus, or bike share. The many attractions of the Inner Harbor are within walking distance of each other. When venturing between neighborhoods around the harbor, try the Baltimore Water Taxi, or take advantage of Baltimore's excellent transportation and grab a day pass for the metro.
Popular among tourists and local hons the Charm City Circulator, which provides free daily bus service to Baltimore's most popular areas. Not sure of the best route? Ask one of our Innkeepers!
Dining Out/ Ordering In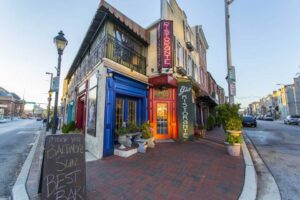 Farmer's Markets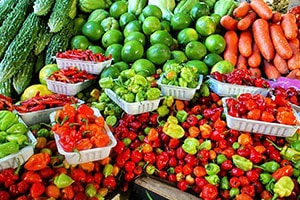 Fresh locally-grown produce can be found at many farmers markets in and around Baltimore, including the largest in the city- the Baltimore Farmers' Market & Bazaar! Located under the JFX Viaduct at Saratoga Street between Holliday and Gay Streets. (7 a.m. – noon, April- Dec.)
The Baltimore Museum of Industry also hosts a stellar Farmer's Market from May to November each Saturday from 9am-1pm as well!
Click here for a complete list of area farmers markets.
Museums and Attractions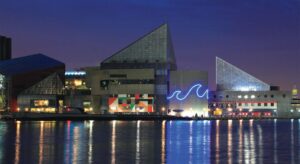 Baltimore is brimming with museums and attractions that are fun for visitors of all ages. Enjoy the historic Baltimore Heritage Tour by foot or on a bike. If you are interested in attending one of the many different types of conferences and conventions, check out upcoming events at the Baltimore Convention Center.
Already checked in? Take a look at the Welcome Guide in your room, or visit one of the spots below that are within walking distance or just a short ride away. We offer many discounts on admission to our guests, so please ask an Innkeeper for more information when checking in.
The National Aquarium in Baltimore | The Maryland Zoo | Harbor East Cinemas
Reginald F. Lewis Museum | Everyman Theater | Jewish Museum of Maryland
Port Discovery Children's Museum | Hippodrome Theater | Power Plant Live!
The Star Spangled Banner Flag House | The Charles Theater | Baltimore Soundstage | The Maryland Science Center
The Baltimore Museum of Art | Guinness Open Gate Brewery | American Visionary Art Museum
The Walters Art Museum| Union Craft Brewing | The Lyric Baltimore | The Edgar Allen Poe House and Museum
Professional Sports Teams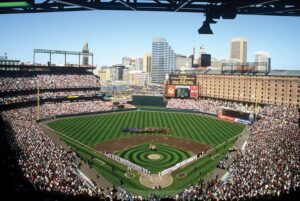 Let's not forget our professional sports teams: The Baltimore Orioles & Ravens! Catch a game at the nearby Camden Yards or M&T Bank Stadium. They're both just under 2 miles away from the Inn!
Maybe you're a Baltimore Blast or Charm City Roller Derby fan? We're close to the Royal Farms Arena as well- be sure to check their calendar of events for shows and concerts too!
For more information on more museums and attractions in Baltimore, visit this list on

TripAdvisor

, or Visit Baltimore, or Baltimore Magazine. To see the latest Executive Orders for Baltimore City, please click here.