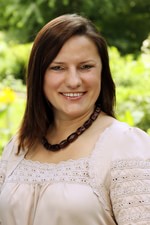 Stasia Cruz
General Manager, 1840s Plaza
[email protected]
(office) 410-385-1840
Stasia has been part of the Gramercy Mansion and 1840s Plaza family since her high school years, learning the ins and outs of the hospitality and events business through firsthand experience with every aspect of daily operations. Her first job was working on Koinonia Farm and landscaping in the gardens at Gramercy Mansion. She was then promoted to housekeeping and cooking for bed and breakfast guests. Showing limitless potential, motivation and a desire for continued learning, Stasia began working in the office as an innkeeper and event host, eventually becoming manager of 1840s Ballroom when the Pomykalas purchased the Fava Building and opened the fourth floor for events in 2002.Stasia has managed sales, contracts and special events at 1840s Plaza ever since and has played an integral role in the continued growth and success of multiple venues at the Plaza. She now oversees the entire Plaza, including 1840s Carrollton Inn, the 13-room boutique bed and breakfast across the courtyard from the Fava Building event venues. Her passion for creating memorable experiences, providing top-notch personal service, and motivating a service-oriented team have made Stasia an invaluable asset as the General Manager of 1840s Plaza.
When she's not at the Plaza, Stasia enjoys spending time with her husband Tony and their four boys: Daniel, Noah, Christian, and Sebastian.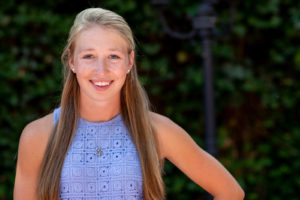 Lauren Spivey
Marketing, 1840s Plaza
[email protected]
A graduate with a bachelor's in Business Communication from Stevenson University, Lauren brings her background in marketing, social media and more to the Plaza. Lauren started her position in June of 2018 after completing her senior internship at the Plaza. Lauren greatly enjoys the excitement of the wedding industry as she has been envisioning her wedding since she was a child. Baltimore is a place Lauren has always called home and is also an avid dog-lover!       
---
Event Staff
Every event at 1840s Plaza is fully staffed to ensure quality control and oversight of your event. Our Event Specialists are trained to ensure all details run smoothly as well as to ensure seamless transitions during your event. Kori S, Kori C, Gay & Courtney are present during the set-up period working with your vendors, the duration of your event, as well as during the breakdown after your event has ended. The event staff is the face of our company as well as your "go to" if you have any questions or concerns. Don't be surprised if you see the same faces serving you breakfast the morning after! Our staff is multifaceted and multi talented providing you with a welcoming environment for both you and your guests.
Valet & Security
At 1840s Plaza, the safety and security of our guests, visitors and fellow event industry professionals is our top priority.
We work exclusively with Ventura's Valet Service to provide convenient valet parking. Guests arrive at the wrought-iron gatehouse entrance on South Front Street and are greeted and directed into the Plaza's private courtyard gardens. Complimentary valet parking is included with the basic site rental for events on Friday, Saturday, and Sunday evenings and is available at an additional fee on all other days of the week.
Ford Protection Services provides guards for all events until the last guest or event professional leaves the property. Our guards patrol the exterior perimeter of the Plaza and are in constant contact with our event staff to ensure that each visitor has a safe and enjoyable experience at 1840s Plaza