Black History Month in Baltimore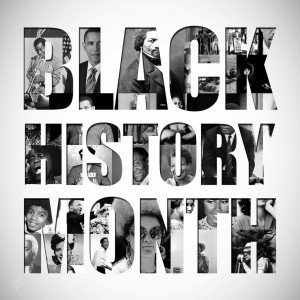 Black History Month began in 1915 a half century after the 13th Amendment abolished slavery in the United States. In 1976, Black History Month was officially recognized by President Gerald R. Ford, and every year since then, a theme has been designated by the current President to highlight neglected accomplishments and achievements of black Americans throughout history (www.history.com/topics/black-history-month).
According to the Association for the Study of African American Life and History, the 2016 theme is "Hallowed Grounds: Sites of African American Memories." The sites that have become "hallowed grounds" begin from the arrival of African Americans on the Mayflower, to the battlefields where freedom was fought for, to the present trials and tribulations still being fought today.
There are special events happening all throughout February in Baltimore to celebrate Black History Month! You have an entire month to explore the many exhibits and things going on in the area bringing awareness to Black History Month. Here are just a few attractions in the local area to check out:
Eubie Blake Cultural Center: February 11 – March 31
Three generations of photographers join as one Baltimore family to show the strength, beauty, and pride of the African American Community throughout history.
Location: 847 North Howard Street Baltimore, MD 21201
Hours: Wednesdays – Fridays: 1 p.m. – 6 p.m.
Saturdays: 11 a.m. – 3 p.m.
Frederick Douglass-Isaac Myers Maritime Park Museum: February, 6, 13, 20 & 27
Free tours are extended every Saturday from 12 p.m. – 4 p.m.
Location: 1417 Thames Street Baltimore, MD 21231
From Slave Revolts to Black Lives Matter: The National Great Blacks in Wax Museum: February 24
Tour the exhibit "And A Little Child Shall Lead Them" and enjoy a live performance where performers will portray the many ways in which youth fought for civil rights.
Location: 1601 East North Avenue Baltimore, MD 21213