Are you looking for a warm, romantic getaway this holiday season? Look no further. 1840s Carrollton Inn is the place for you! We offer a variety of packages from our  Cozy Couple Package, which features apple cider, muffins, and a 1840s blanket to snuggle up in! To our Romance & Roses Package that offers rose petals, candles and you can always add a sweet treat of chocolate covered strawberries or a cake to surprise your special someone.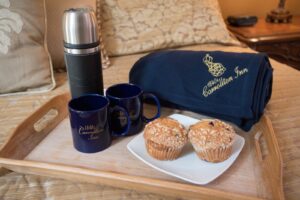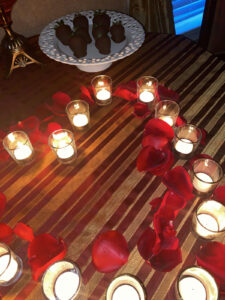 1840s offers unique rooms and suites that will make your stay magical. Each room has a different personality which will allow for a new experience every time you stay with us! 1840s is a short walking distance from many different fun places in Baltimore! Staying with us will allow a nice exploration of the city on foot, even in the cold! We offer 24/7 coffee and hot chocolate for our guests to warm up from the winter air.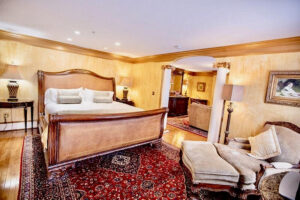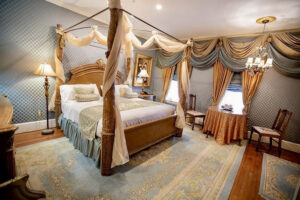 Our BNB provides some of the best breakfast around! When you arrive at 1840s for check-in your breakfast sheet will already be waiting for you at your door. Once you decide what you would like for breakfast the next day, and where you'd like to enjoy your meal, you simply place your sheet back on the door. We'll take care of the rest. We offer a traditional menu as well as: Gluten free, Vegan, and Vegetarian menus. Whether you decide on pancakes, an omelet or any other of our delicious breakfast items, you will be sure to enjoy a nice comforting meal!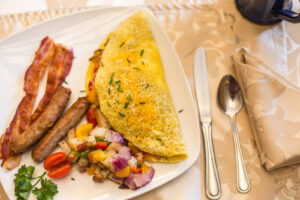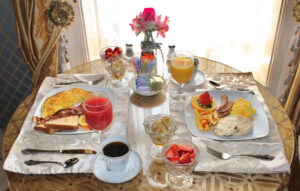 Haven't been to 1840s before and interested in checking us out? We offer a Room of the Month deal, every month, valid Sun-Thurs each week at a discounted price which is the perfect opportunity to give us a try! Our staff is always available through phone call or email to help plan your stay! Our Room of the Month is always featured on the front page of our website for easy access to such a great deal!
   Looking for some fun things to do while staying with us this holiday season? Here is a few events going on around town:
Whether you are looking for a weekend out and searching for a cozy place to stay or looking for a staycation getaway, 1840s is here to help meet all your needs for a perfect stay! Please let us know how we can help make your time with us memorable! We look forward to seeing you soon!