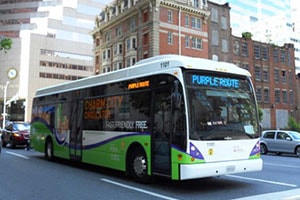 Welcome to Charm City! Take advantage of Baltimore's well connected public transportation system either via train, bus, or ferry. The many attractions of the Inner Harbor are within walking distance of each other. When venturing between neighborhoods around the harbor, try the Baltimore Water Taxi or, take advantage of Baltimore's excellent public transportation and grab a super-cheap day pass for the metro subway.
Popular among tourists and locals alike is the Charm City Circulator, which provides free daily bus service to Baltimore's most popular areas. There's much to see and do nearby with easy exploration on foot, too.
Not sure of the best route? Click here or ask one of our Innkeepers!